ABOUT ME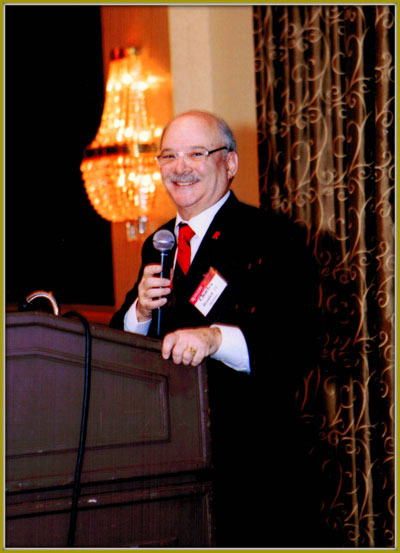 To my knowledge, I am one of only a few attorneys in the State of New Jersey actually actively rendering services of this kind to aspiring applicants before the Character Committee who has actually served on the Committee. This makes me uniquely situated to help you at this time.

I was nominated to serve on the New Jersey Supreme Court Committee on Character in 1992 by my predecessor who was stepping down from the Committee to go on the Superior Court bench. I was officially appointed to the Committee by the Chief Justice of the New Jersey Supreme Court. Thereafter, I served on this Committee for 5 three year terms, total 15 years. In that time frame, I reviewed and passed judgment on more than 2,200 applications for admission and participated in and passed judgment on more than 120 RG303 hearings and a handful of RG304 hearings. " While on the Committee, I was selected to speak on its behalf at Rutgers-Camden law school during first year orientation. Since leaving the Committee, I have advised many students, law deans, professors, practicing attorneys and young attorneys on character issues over the years. I have also handled several cases before the Committee.

I consider my service on the Committee on Character to be a great privilege and honor. Without question, it is one of the most gratifying experiences of my professional career. As an outgrowth of this service, I created the Charles G. Resnick Character Scholarship at my alma mater high school in Audubon, New Jersey to honor and recognize good character. I wanted to emphasize how we always felt on the Committee which was that "character counts."

By way of background, I graduated from Bucknell University in Lewisburg, PA in 1972 with a B.S. in Business Administration. Thereafter, I worked for about two years for the Department of Housing and Urban Development in Charleston, WV, first as a Realty Specialist Intern and thereafter as the Equal Opportunity Specialist for the entire state. Thereafter, I attended Rutgers School of Law-Camden, graduating in 1977. I have been licensed in several jurisdictions including New Jersey (state and federal), Pennsylvania (Commonwealth, now inactive, and Eastern District of PA), Third Circuit Court of Appeals and US Supreme Court. After being admitted to the bar in New Jersey, I worked for a small general practice law firm in Cherry Hill where I did all the litigation, family, real estate, personal injury and difficult or unusual cases. In April 1982 I opened my own law firm as a sole practitioner which is still in operation today. I have a very varied general practice with concentrations in family law, personal injury and real estate although I have had occasion to work in many other areas of the law on a regular basis. I have handled thousands of cases, have tried more than 20 jury trials to a verdict and have handled several appellate cases, with 3 of them resulting in reported decisions, each of which made new law in New Jersey on the subjects involved. As I tell people, "my clients have problems. I solve them." I also feel I have the "world's largest law firm" because if I cannot handle a matter, I am usually able to locate a colleague who can. My cases have touched 42 states and 10 foreign countries in some form or fashion.

Please feel free to contact me if you feel I can be of assistance to you in your quest for admission to the New Jersey bar. I take great pride and pleasure in helping applicants achieve their lifetime goals and dreams.